This material has been engineered to be chemically and mechanically identical to the surface dirt of the landing site of Perseverance at Jezero Crater on Mars. 
Regolith is a mixture of dust, soil, broken rock and other organic materials. NASA/JPL uses this material to test their rovers' performance abilities on the planet and to determine how well crops can be grown on Mars.
The Jezero Delta Simulant (JEZ-1) was made to simulate anticipated materials in the Jezero Crater deltas that will be investigated by the NASA Mars 2020 rover. The simulant is a mixture of MGS-1 mineralogy with smectite clay, Mg-carbonate, and additional olivine that have all been detected from orbital remote sensing in the Jezero delta deposits.
The state of lithificaiton, mineralogy, and grain size distribution are likely variable throughout the Jezero deltas; JEZ-1 represents unconsolidated material, but can be compacted under various pressures to form a more cohesive solid.
To be clear, this is not from Mars, but it is exactly identical to what you would find at the Mars 2020 landing site on Mars. 
1 jar = approximately 1 oz or 30 grams of material (Contact us for larger amounts) 
CHEMICAL COMPOSITION:
| Oxide | Wt.% |
| --- | --- |
| SiO2 | 44.2 |
| TiO2 | 0.2 |
| Al2O3 | 11.3 |
| Cr2O3 | 0.3 |
| FeOT | 9.5 |
| MnO | 0.1 |
| MgO | 25.9 |
| CaO | 3.5 |
| Na2O | 1.9 |
| K2O | 0.3 |
| P2O5 | 0.6 |
| SO3 | 2.1 |
| Total | 100.0 |
You may also be interested in our Martian Global Simulant or our Lunar Simulant.
---
Regular price
Sale price
$9.00
Unit price
per
Sale
Sold out
Matter Subscriber Price:
View full details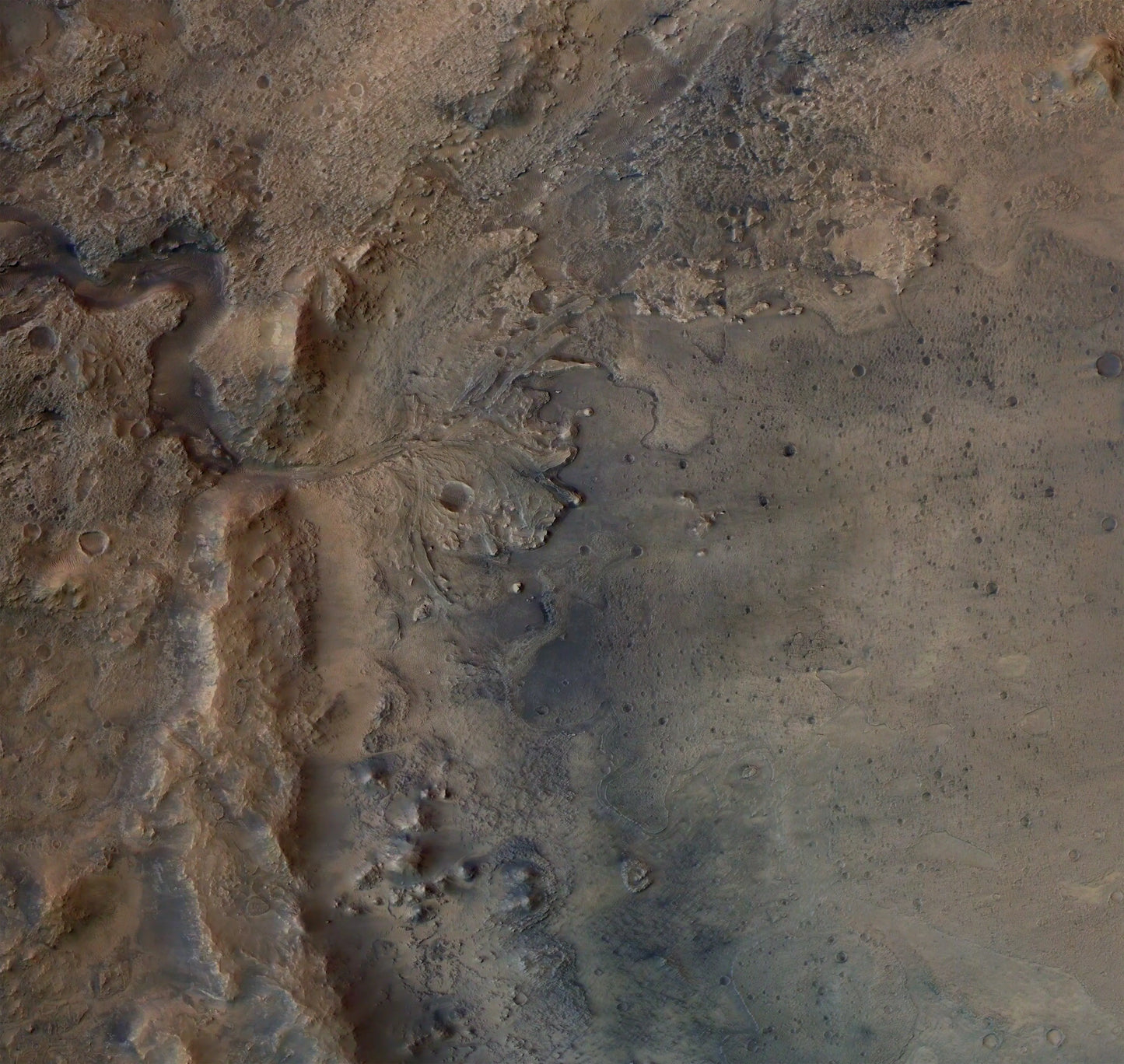 Astro rated this 5 stars on Etsy
Exactly as described. Fantastic item and a wonderful display piece! Love it!
super quick shipping !! !!
Great gift! Only thing I wish was included was an informational card to pair with the item.
I bought four of the simulant bottles for a friend's birthday, they arrived extremely well packaged and safe, all with an information pamphlet and securely sealed. He loved them! I recommend this shop!
Dan rated this 5 stars on Etsy
AUTHENTICITY GUARANTEED
We only list 100% verified authentic items. We work with reputable collectors, and regularly consult with our network of scientists and experts.
Free Shipping

Orders ≥$50 qualify for free US shipping
Orders ≥$100 qualify for free global shipping

Secure Payments

Pay how you like: credit card, PayPal, After Pay, Shop Pay, Venmo, Apple/Google/Meta Pay & crypto

Simple Returns

Change your mind? No problem. Enjoy easy returns within 30 days.
WE TAKE SCIENCE SERIOUSLY
You deserve better than craft store science products. And we think learning is more impactful when you're holding a tangible piece of what you're learning about. That's why Stemcell exists.
We're dedicated to providing the best scientific products available—whether they're fragments of scientific importance, experimental activities, or just interesting things that scratch your curiosity itch.
With every new product launch, our list of new ideas gets longer rather than shorter. So check in often for our latest projects, and thanks for being a part of our endeavor to make the world a smarter place to live.
Believe in yourself; for everything else, there's science.