A rattleback is a type of spinning top that prefers to spin in one direction due to its unique semi-ellipsoidal shape.
When spun in the wrong direction, it will automatically shift momentum until it spins in the opposite direction. This is caused by an asymmetric mass distribution and the instability between the rotational axes. As the mass shifts, the rolling axis compensates in the other direction, which in turn causes the mass to shift more.
This continues until the top is spinning in the preferred direction. But when spun in the "right" direction, the mass needs no compensation.
Challenge a know-it-all to explain the physics behind these simple shapes.
Dimensions: 3 ⅞" x ¾" x ½" 
---
Regular price
Sale price
$2.50
Unit price
per
Sale
Sold out
Matter Subscriber Price:
View full details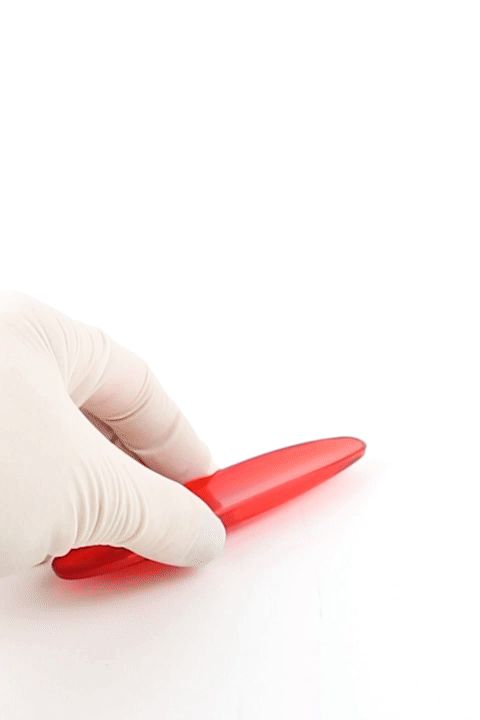 Fun little teaching tool disguised as a toy.
Cool little item to add to my collection.
Very cool toy! I got it for my nephew but we quickly found out our cat likes it, too. XD It also looks neat in the sunlight, as it's translucent.
Amanda gave this item 5 stars
This is a cool physics display but didn't meet my expectations. My grandaughter and my son like to make it spin. I thought it would spin more after it stopped and went the wrong way. But the price was good. And we all learned a little bit.
Andrea gave this item 5 stars
AUTHENTICITY GUARANTEED
We only list 100% verified authentic items. We work with reputable collectors, and regularly consult with our network of scientists and experts.
Free Shipping

Orders ≥$50 qualify for free US shipping
Orders ≥$100 qualify for free global shipping

Secure Payments

Pay how you like: credit card, PayPal, After Pay, Shop Pay, Venmo, Apple/Google/Meta Pay & crypto

Simple Returns

Change your mind? No problem. Enjoy easy returns within 30 days.
WE TAKE SCIENCE SERIOUSLY
You deserve better than craft store science products. And we think learning is more impactful when you're holding a tangible piece of what you're learning about. That's why Stemcell exists.
We're dedicated to providing the best scientific products available—whether they're fragments of scientific importance, experimental activities, or just interesting things that scratch your curiosity itch.
With every new product launch, our list of new ideas gets longer rather than shorter. So check in often for our latest projects, and thanks for being a part of our endeavor to make the world a smarter place to live.
Believe in yourself; for everything else, there's science.