This is a new generation of phosphorescent powder that can glow 10x brighter and 10x longer than traditional glow-in-the-dark materials. It glows bright enough to be seen in daylight, lasts up to 30 hours, and can be recharged indefinitely.

It is produced by doping strontium aluminate with europium while heated using molten salts to form nanoscale crystals. These crystals absorb light from across the spectrum, which they then re-emit slowly at a specific wavelength.
Mix it with light-colored paints to make objects glow, add to glaze to make glowing pottery, or just leave it in the jar a to impress guests.
It is non-toxic and non-radioactive but please do not eat it. MSDS (pdf)
Available in ½ oz or 8 oz jar
Note: The green pigment glows the brightest and longest since our eyes are more sensitive to greens.
---
Regular price
$16.00
Sale price
$12.00
Unit price
per
Sale
Sold out
Matter Subscriber Price:
View full details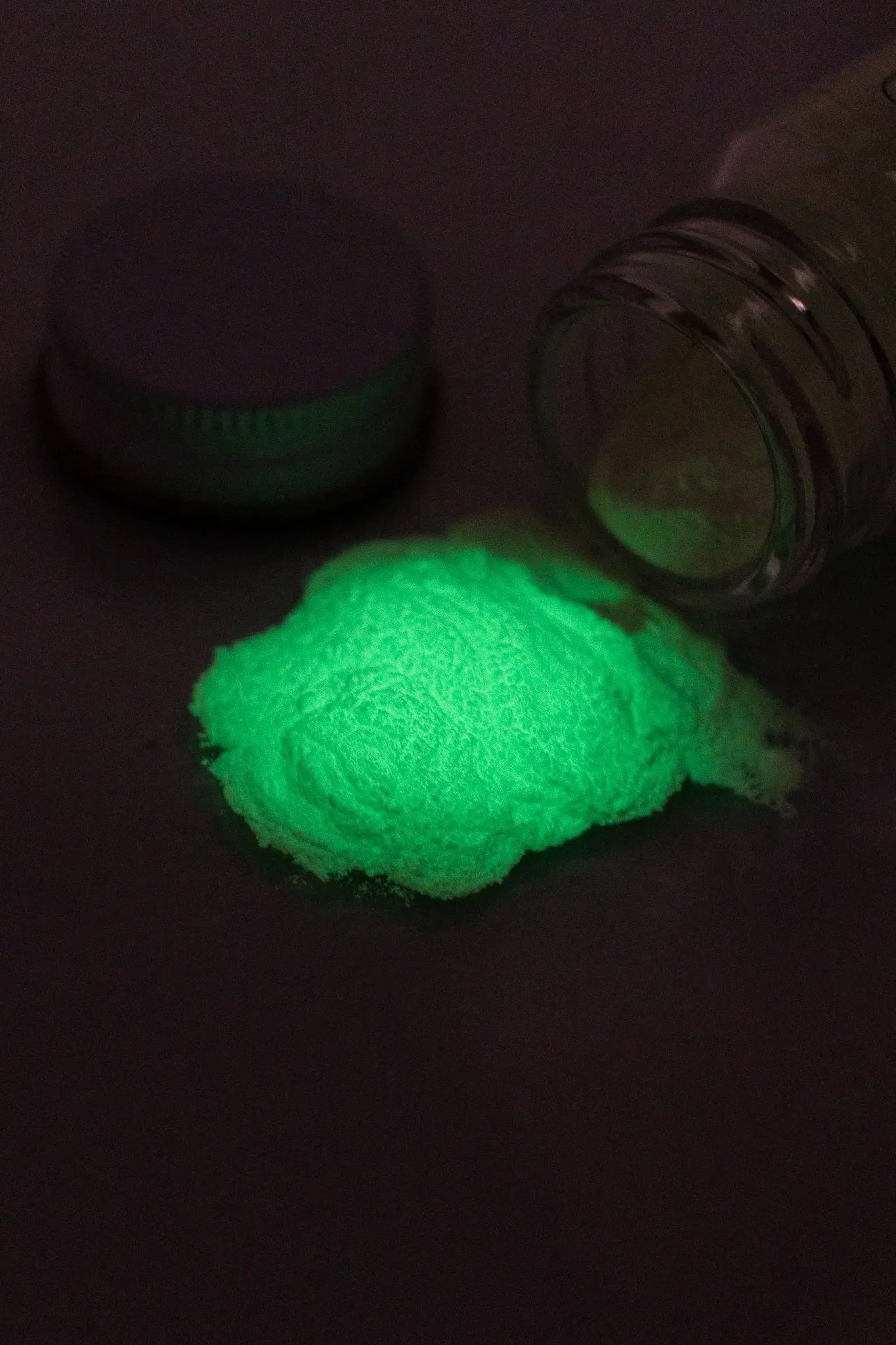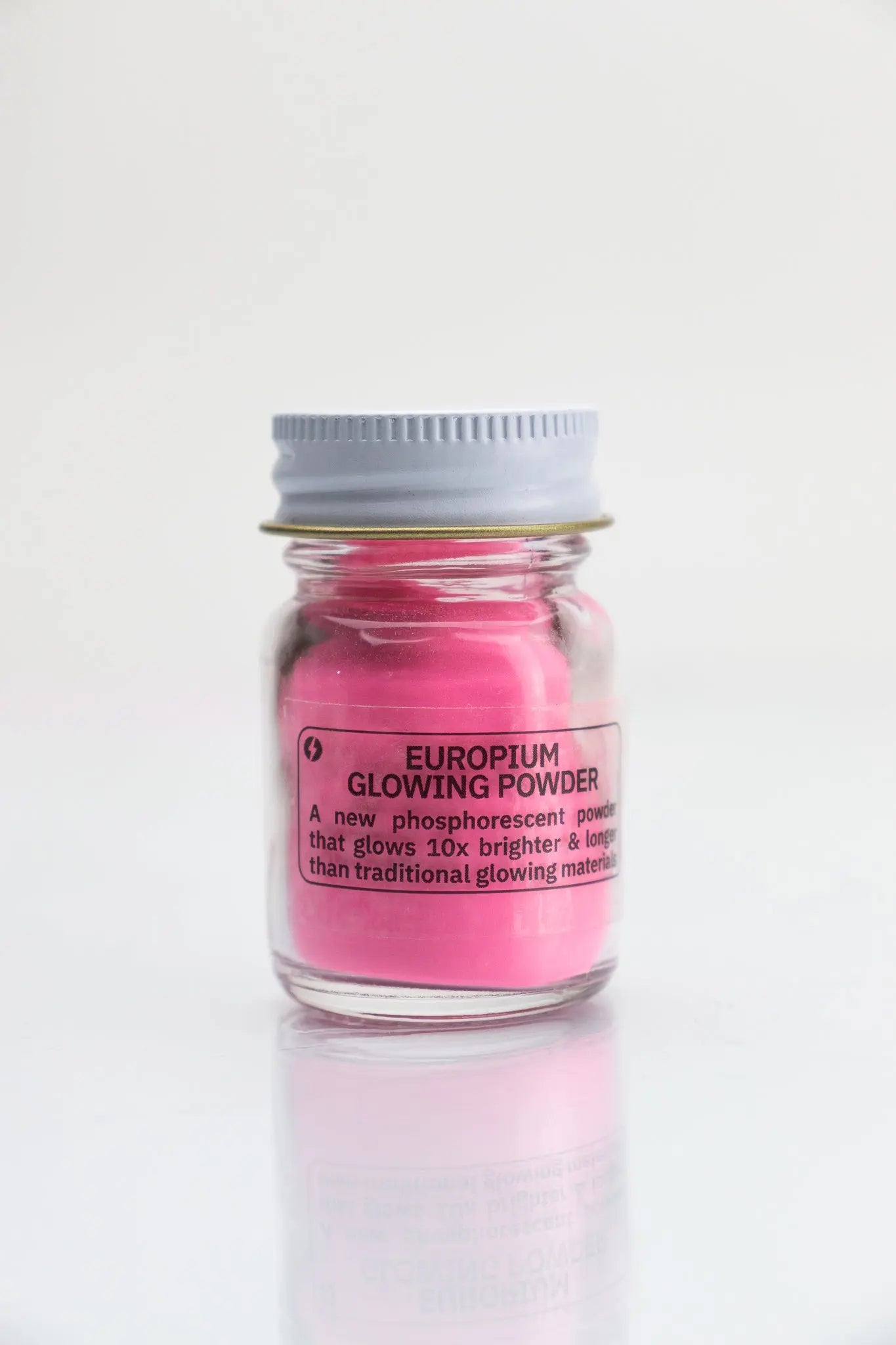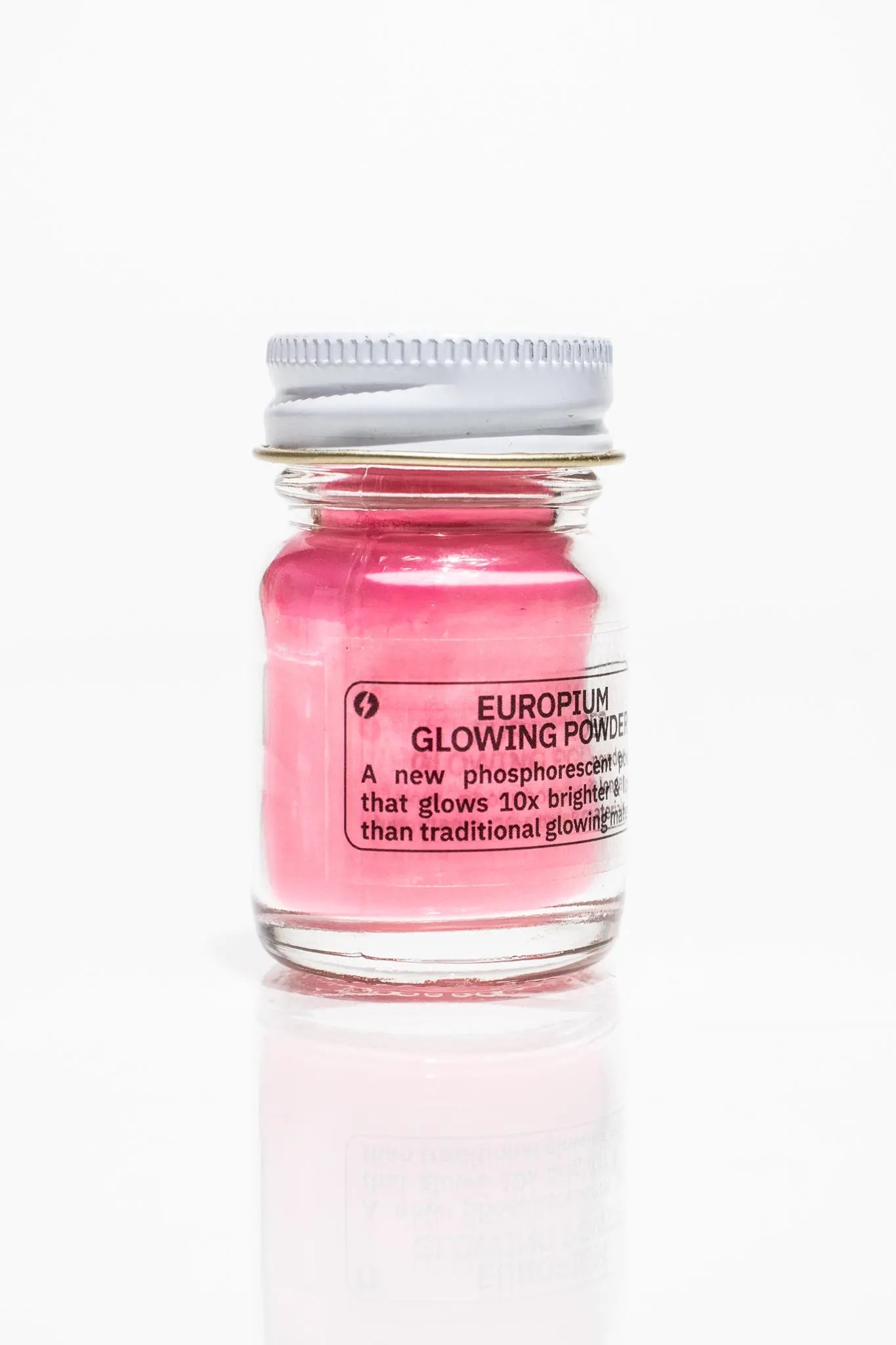 Billie gave this item 5 stars
Very cool stuff. Will need to order more
Neat stuff, might have to order more of this.
Neat stuff, will need to order more
Neat stuff will have to order more
Kenny gave this item 5 stars
AUTHENTICITY GUARANTEED
We only list 100% verified authentic items. We work with reputable collectors, and regularly consult with our network of scientists and experts.
Free Shipping

Orders ≥$50 qualify for free US shipping
Orders ≥$100 qualify for free global shipping

Secure Payments

Pay how you like: credit card, PayPal, After Pay, Shop Pay, Venmo, Apple/Google/Meta Pay & crypto

Simple Returns

Change your mind? No problem. Enjoy easy returns within 30 days.
WE TAKE SCIENCE SERIOUSLY
You deserve better than craft store science products. And we think learning is more impactful when you're holding a tangible piece of what you're learning about. That's why Stemcell exists.
We're dedicated to providing the best scientific products available—whether they're fragments of scientific importance, experimental activities, or just interesting things that scratch your curiosity itch.
With every new product launch, our list of new ideas gets longer rather than shorter. So check in often for our latest projects, and thanks for being a part of our endeavor to make the world a smarter place to live.
Believe in yourself; for everything else, there's science.