Ferrofluid is an iron-based liquid that reacts in the presence of a magnetic field.
Comprised of nano-scale magnetic particles suspended in a transparent liquid, ferrofluid aligns itself to a magnetic field, making it easy to visualize the field.
With this amazing magnetic fluid, you can safely and easily play with it using the two included neodymium magnets. You can spike, toss, drop, pull, and bridge the ferrofluid. You can even make it dance.
Bottle Material: Glass
Dimensions: 3.5" x 2" x 1"
Recommended Age: 12+
Color: Cap and magnet handles are white
Caution: Rare-earth magnets are made of highly compressed powder. Letting them smash into each other can result in chipping.
---
Regular price
Sale price
$24.50
Unit price
per
Sale
Sold out
Matter Subscriber Price:
View full details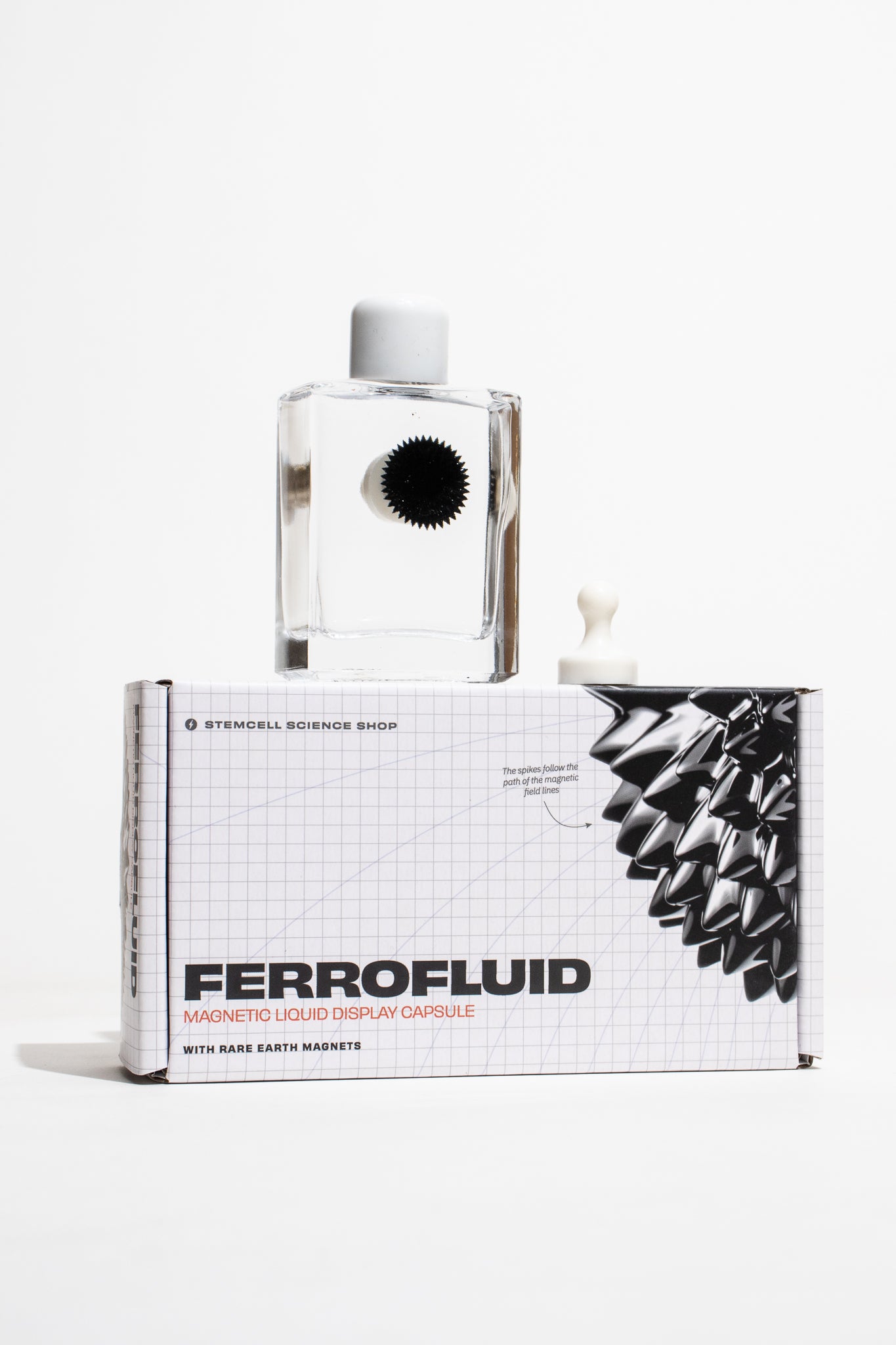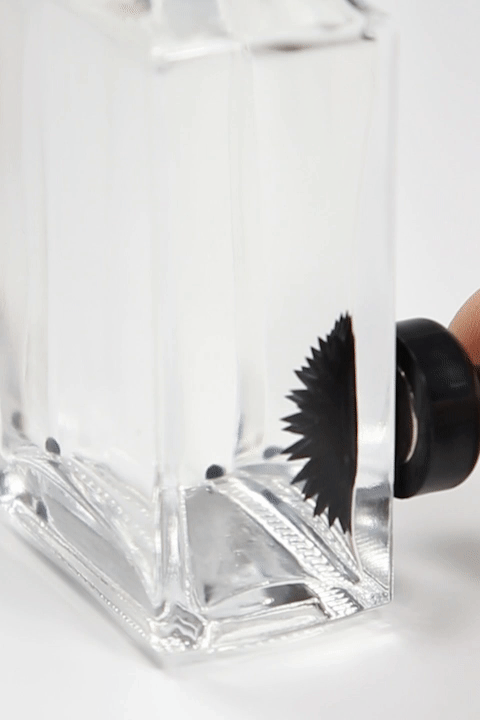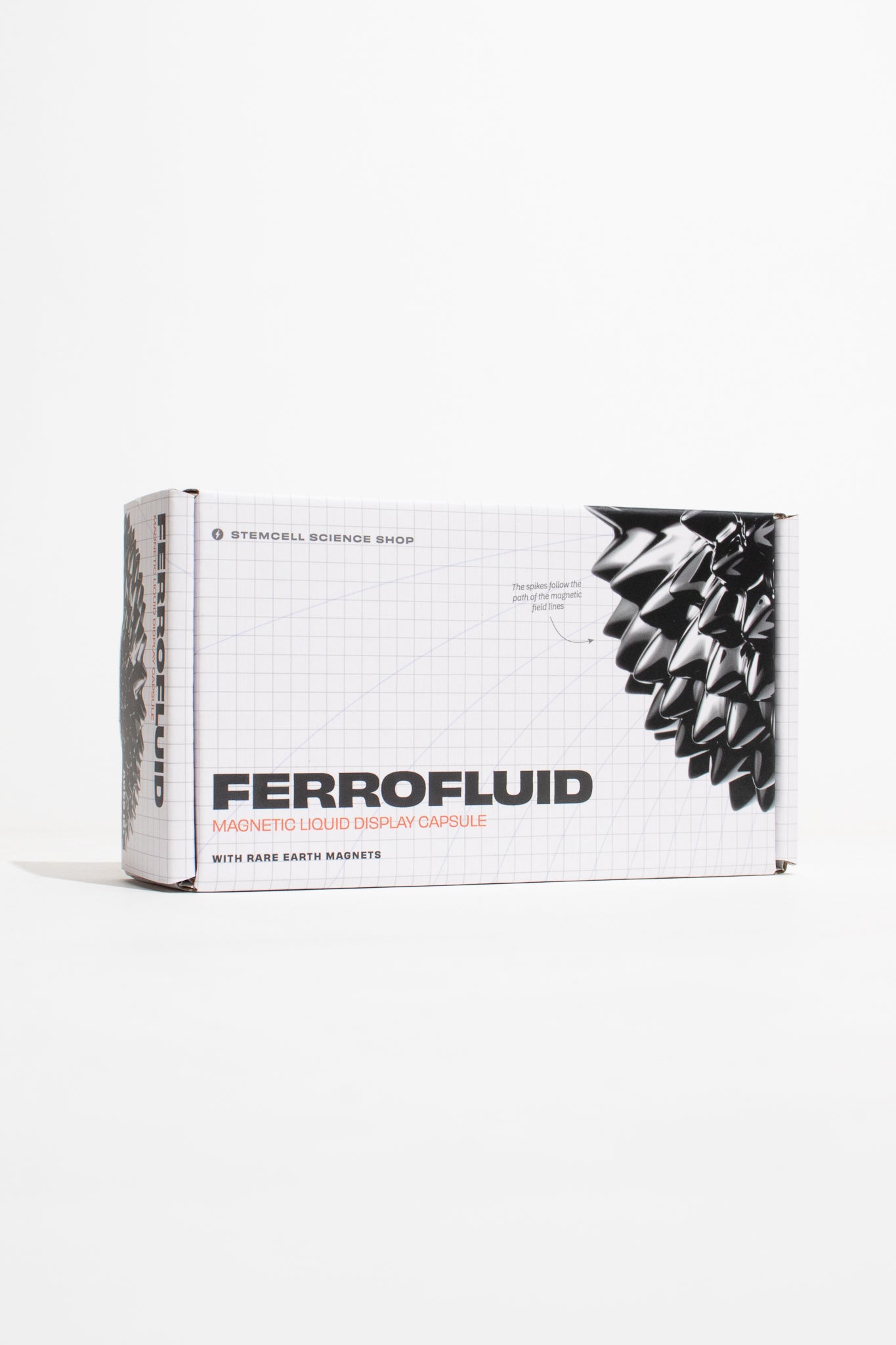 Thought provoking
My daughter loved it for her 12th birthday
Bought for my brother's birthday and he loved it. Very cool science product. Recommended!
Great gift for my daughter
Beaufort gave this item 5 stars
James gave this item 5 stars
Ferrofluid
My boyfriend and I both loved NileRed's videos on ferrofluids so I got this for him, super cool! Will look great on a desk/as a fidget toy :)
AUTHENTICITY GUARANTEED
We only list 100% verified authentic items. We work with reputable collectors, and regularly consult with our network of scientists and experts.
Free Shipping

Orders ≥$50 qualify for free US shipping
Orders ≥$100 qualify for free global shipping

Secure Payments

Pay how you like: credit card, PayPal, After Pay, Shop Pay, Venmo, Apple/Google/Meta Pay & crypto

Simple Returns

Change your mind? No problem. Enjoy easy returns within 30 days.
WE TAKE SCIENCE SERIOUSLY
You deserve better than craft store science products. And we think learning is more impactful when you're holding a tangible piece of what you're learning about. That's why Stemcell exists.
We're dedicated to providing the best scientific products available—whether they're fragments of scientific importance, experimental activities, or just interesting things that scratch your curiosity itch.
With every new product launch, our list of new ideas gets longer rather than shorter. So check in often for our latest projects, and thanks for being a part of our endeavor to make the world a smarter place to live.
Believe in yourself; for everything else, there's science.