These microbeads are retroreflective beads—tiny glass spheres designed to effectively reflect light back to the light source. They are commonly applied to wet paint to create reflective surfaces and markings. They work by allowing light to pass into one side of the sphere, reflect off the opposite side, and return to the source in the color of the paint used. The type of glass used is important for achieving a specific refraction index, the angle that light bends when entering and leaving the glass.
This tube contains 40mL of type III glass beads, the highest grade of retroreflective beads which are designed specifically for marking airport runways and taxiways. Use a salt shaker to apply a coating of beads to a freshly painted object to create an airport-grade retroreflective surface.
---
Regular price
Sale price
$5.95
Unit price
per
Sale
Sold out
Matter Subscriber Price:
View full details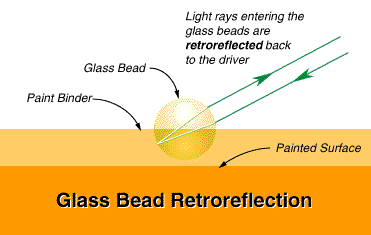 Khristin gave this item 5 stars
Beaufort gave this item 5 stars
Great product and fast shipping!
ScienceCollectibles has a great lineup of items, and very affordable!
Michael gave this item 5 stars
Retroreflective Beads
These glass beads are awesome! A great combination of physics and art for your craft or science projects!
AUTHENTICITY GUARANTEED
We only list 100% verified authentic items. We work with reputable collectors, and regularly consult with our network of scientists and experts.
Free Shipping

Orders ≥$50 qualify for free US shipping
Orders ≥$100 qualify for free global shipping

Secure Payments

Pay how you like: credit card, PayPal, After Pay, Shop Pay, Venmo, Apple/Google/Meta Pay & crypto

Simple Returns

Change your mind? No problem. Enjoy easy returns within 30 days.
WE TAKE SCIENCE SERIOUSLY
You deserve better than craft store science products. And we think learning is more impactful when you're holding a tangible piece of what you're learning about. That's why Stemcell exists.
We're dedicated to providing the best scientific products available—whether they're fragments of scientific importance, experimental activities, or just interesting things that scratch your curiosity itch.
With every new product launch, our list of new ideas gets longer rather than shorter. So check in often for our latest projects, and thanks for being a part of our endeavor to make the world a smarter place to live.
Believe in yourself; for everything else, there's science.