Verified Authentic
Matter Item #304


This section of paper was a piece of a blueprint used to manufacture a critical component of the Space Shuttle Columbia.

These are not modern reproductions. They were produced in the 1970s for use in the Space Shuttle Orbiter development.

Each display includes a unique, individually-numbered ½ x ½" fragment, research card, and certificate of authenticity.

 

History:

In 1972, NASA hired LTV Aerospace to develop the Shuttle Entry Air Data System (SEADS) a method for measuring air pressure distribution around the spacecraft's nose during reentry.

Due to the extreme heat of reentry, which could reach temperatures as high as 2,700° F (1,480° C), this assembly and the leading edges of the wings were protected by black tiles made of reinforced carbon-carbon material (RCC).

In 2003, during Columbia's 28th launch, a piece of foam broke off the external fuel tank and struck the RCC tiles at about 500 mph (800 km/h), causing damage that ultimately lead to the tragic destruction of the spacecraft during reentry. Less than a year later, the Space Shuttle fleet was scheduled to be retired.

---

Acrylic Display

Certificate of Authenticity

Individually Numbered

---

Regular price

Sale price

$64.00

Unit price

per

Sale

Sold out




View full details
Collapsible content
Technical Details

Fragment Size: 0.5" x 0.5"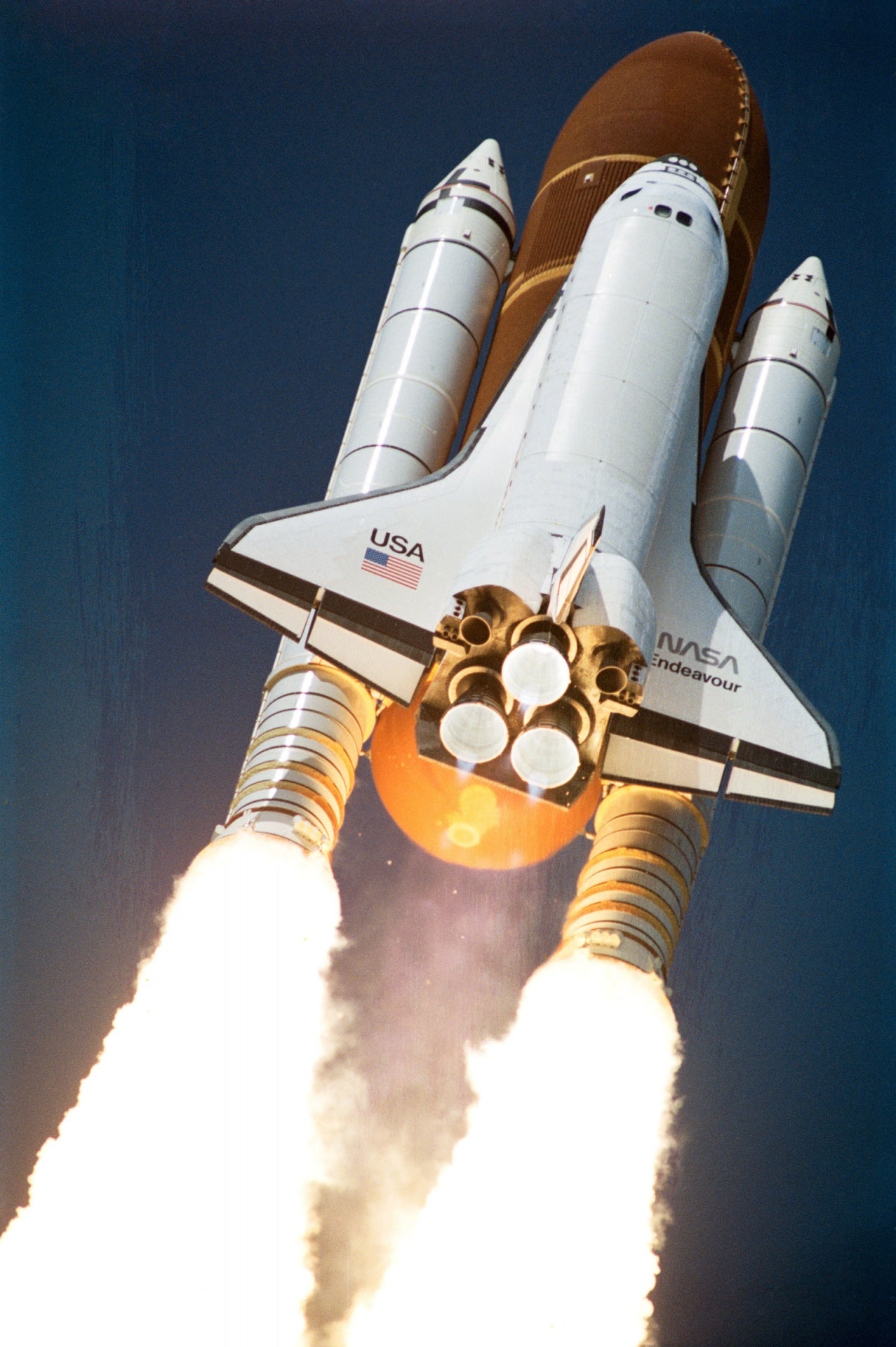 Space Shuttle Orbiter
Columbia was 1 of 5 Space Shuttle Orbiters produced. Can you name them all?

Columbia, Challenger, Discovery, Atlantis, Endeavor

Bonus: Enterprise was an early prototype Space Shuttle produced for flight testing.
An amazing addition to any collection of NASA artifacts.
Zachary gave this item 5 stars
AUTHENTICITY GUARANTEED
We only list verified authentic items. We work with reputable collectors, and regularly consult with our network of scientists and experts.
If we aren't 100% confident, it doesn't make it on our site.
Free Worldwide Shipping

Orders over $50 qualify for free US shipping.
Orders over $100 qualify for free global shipping.

Secure Payments

Pay how you like: credit card, PayPal, After Pay, Shop Pay, Apple/Google/Meta Pay, crypto & more.

Simple Returns

Change your mind? No problem. Enjoy easy returns within 30 days.
WE TAKE SCIENCE SERIOUSLY
You deserve better than craft store science products. And we think learning is more impactful when you're holding a tangible piece of what you're learning about. That's why Stemcell exists.
We're dedicated to providing the best scientific products available—whether they're fragments of scientific importance, experimental activities, or just interesting things that scratch your curiosity itch.
With every new product launch, our list of new ideas gets longer rather than shorter. So check in often for our latest projects, and thanks for being a part of our endeavor to make the world a smarter place to live.
Believe in yourself; for everything else, there's science.